A bait station is a small box to keep poison bait and space for rodents. The bait station will secure the bait that only rats and mice will have access to it. You could use bait station on house hold and commercial, indoors and outdoors. For rodent control, bait station may be found on foundation of barns, farms, gardens, everywhere pipes exposed. The bait station will perfectly catch the rodents with our plastic mouse trap and plastic rat trap. The bait stations consist of metal bait station and plastic bait station. The tamper resistant bait boxes are made from heavy duty PP, and the special design make it the best choice even with water pouring. The metal bait station surpasses every other box on long lifetime. We offer 14 designs for rat control solution.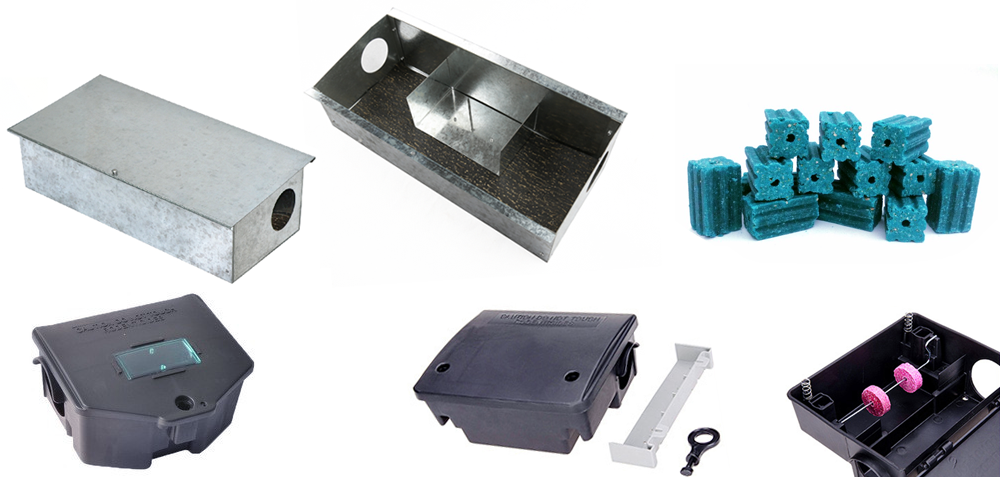 Our bait station advantage:
√ Our bait station is international export standard product and quality inspection from each party available.
√ Lid connected with the station box, insert to open locking design, can greatly short time for open, inspection and bait setting.
√ The scientific and reasonable design for the sheds, send the bait station effectively prevent rain drop, keep the bait in the box away from wet.
√ The diameter of the entrance will definitely protect non-target animals from swallow
√ Multi-function as various type of rat bait, such as wax block, powder, liquids,
√ Best matches a mousetrap or sticky mouse board for detection and capture use;
√ The bait station may contain a record card that will not be touched by rats